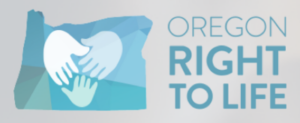 Dear Dennis,
Congratulations! The Oregon Right to Life PAC Board has endorsed you for the 2016 Primary Election. We are pleased to have the opportunity to endorse a candidate such as yourself; someone who recognizes and is willing to defend the right to life of all persons.
Our policy is to not release endorsements to the media. We communicate our support to pro-life voters. However, you are free to utilize this endorsement in whatever manner your campaign deems the most beneficial.
As an endorsed candidate, you have access to Oregon Right to Life PAC's list for your district. Attached is an information sheet that explains the process of accessing the list and communicating with it in various ways. Feel free to contact the Oregon Right to Life PAC Office with any questions.
Thank you again for your strong pro-life stance and your willingness to stand up for the rights of the unborn, elderly, critically ill and disabled. Remember that Oregon Right to Life PAC is an excellent source of information and support. Please let us know how we can best help your campaign effort.
We look forward to working with you during this campaign season and in the Oregon Legislature!
Sincerely for Life,
Lois Anderson
Director of Political Operations